Introduction
axiVEND is a new Company selling only Best-In-Class Products and Services.
Our first product line is that of M2 Automation.  Founded 15 years ago by brilliant engineers, they have evolved through continuous improvements, the best spotter on the market today.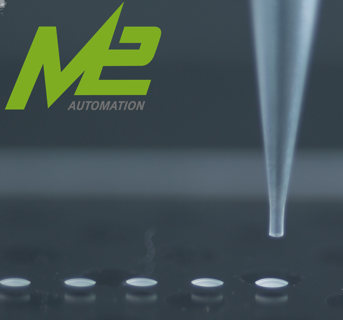 We provide solutions used to create microarrays of all types, printed on semiconductors, glass slides, and various plastic surfaces, such as microtiter plates.  The arrays are typically used to achieve multiplexed testing for diagnostics applications, allergy testing, genetic identification, ...  They include oligo arrays, Ag arrays, Ab arrays and are well suited to look at gene expression.
Beyond biologicals, chemical reagents can be spotted onto electrochemical sensors to enable sensor chip manufacturing for environmental testing, such as for monitoring air and water quality, food supply safety, and biodefense.
Next Steps...
Please visit the M24You website for more information, while this site is under construction.