Low volume liquid handling: Our microarray spotters provide the precision you need for diagnostic applications like lateral flow, MTPs, micro-electronics, biosensors, modified glass-slide surfaces, cell spotting assays, MALDI-MS, LC-MS and Lab on a chip.
Spotting technologies: The portfolio encompasses contact and non-contact liquid handling solutions, from low volume pico- and nanolitre microarray dispenser, based on unique piezo- and solenoid technology, to microliter volumes.
The SnapChip is more than a simple multiplex, it's multiple singleplex!
In the SnapChip microarray-to-microarray approach, the colocalization of capture and detection antibodies efficiently eliminates cross-reaction as detection antibodies are physically isolated from each other. It is also highly customizable and there are no incompatibility issues, as no analytes are mixed together. As a result, the assay optimization process is simplified.
Bioscience Media was founded by experienced professionals in R&D for life sciences. The company started its operations in 2015 and now it offers several innovative products, including colorimetric and fluorescence microarray imagers.
GENSPEED Biotech was founded in 2016 as a spin-off company of Greiner Bio-One. We develop, produce and distribute IVD-certified rapid testing solutions based on the patented GENSPEED® technology.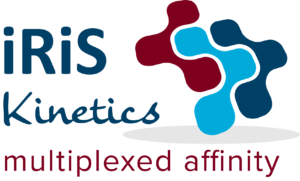 IRIS Kinetics, Boston MA
Creator of the latest innovation in label-free biomolecular interaction analysis. Introducing a compact, robust, low-cost, fully-automated, and easy-to-use research instrument with versatile and inexpensive consumables. Analytes can include: proteins, nucleic acids, peptides, and small molecules. Based on the IRIS technology, the platform offers high multiplexing, up to hundreds of probes, quantitative measurements, high repeatability, and molecular sensitivity down to 250 Da.